Industrial services with skilled workers from abroad
As part of our personnel services, we place high-performing skilled workers from abroad for industrial services: Industrial assembly, plant electronics and machine relocation. We are an experienced company with many years of expertise in the industry and offer a comprehensive range of industrial manufacturing services. Thanks to our years of experience in this field, we are very well connected in the industry. Numerous large corporations and medium-sized companies from all over Europe are already our satisfied customers.
As an experienced personnel service provider for industrial services, such as industrial assembly & plant construction, we provide you with qualified subcontractorsand temporary workers from Eastern Europe for any assembly services.
Range of services - Find temporary workers & subcontractors:
Our industrial services teams
Our team consists of highly qualified industrial services professionals from Poland, the Czech Republic, Slovakia and other Eastern European countries distinguished by their competence and commitment. We work closely with our customers to develop individual solutions that are perfectly tailored to their needs. In doing so, we attach great importance to transparent communication and a high level of service orientation.
Our range of services includes the planning of production plants as well as their assembly and commissioning. We use the latest technologies and ensure that your plants run efficiently and smoothly. We are also your competent partner in the field of plant electronics. We take over the installation of control and regulation systems as well as the programming of PLC controls. Furthermore, we also offer machine relocationsan. Whether within the factory or to a new location - we take care of the professional transport of your machines and equipment. In doing so, we always make sure that everything is packed securely and that no damage occurs.
Our goal is to provide you, the customer, with the highest quality at all times. That is why we rely on state-of-the-art technologies and continuous training of our employees. We are proud that numerous renowned companies have already placed their trust in us and look forward to convincing you of our services as well.
We place industrial personnel for the following sectors: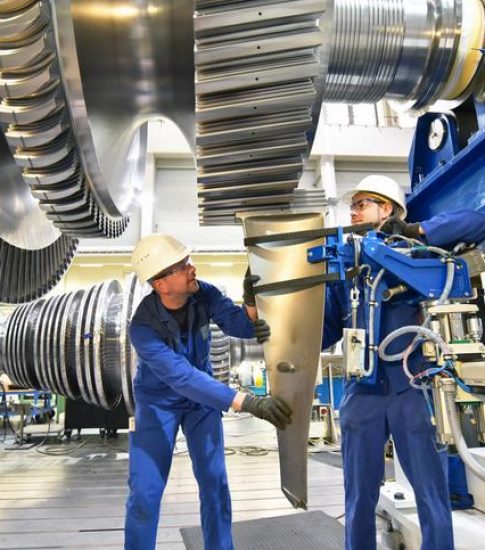 Machinery & Plant Engineering
With us you can find temporary workers and subcontractors for assembly & disassembly of industrial plants as well as for the implementation of plant facilities throughout Europe. We offer global services. Our skilled workers from abroad carry out pre-assembly, welding of all kinds, commissioning as well as maintenance and repair of plants.
Find qualified workers from Eastern Europe for industrial services: Dismantling and assembly of machines and industrial plants. We take care of the dismantling and reassembly of individual machines or even production units - whether relocation, machine conversion or adaptation work.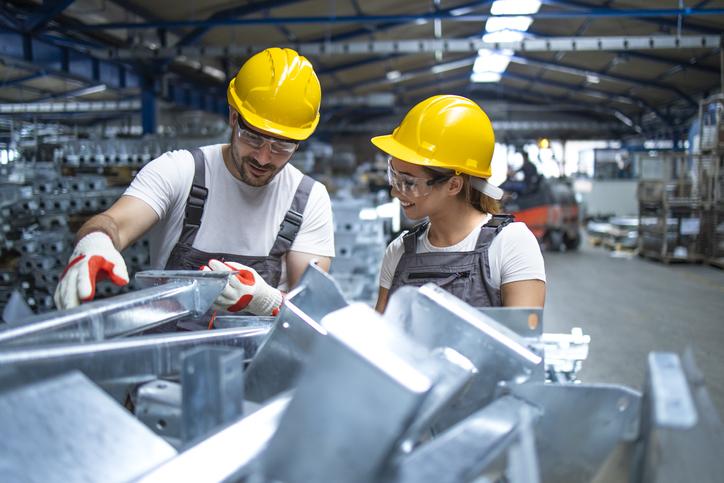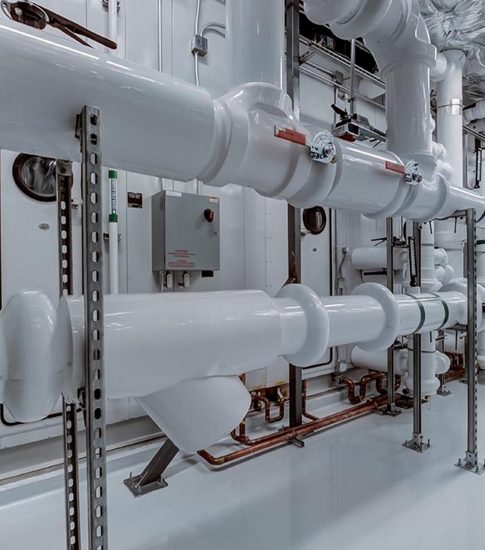 We provide you with the certified skilled workers as well as auxiliary workers from abroad for the field of pipeline construction. Our qualified welders and pipe fitters carry out the work independently according to corresponding drawings.
Find qualified skilled workers from abroad for steel construction assembly, steel structures, assembly of conveyor technology components with steel structures, machine substructures and operator platforms. Our Ssubcontractors and temporary workers from Poland and Eastern Europe work in a customer-oriented manner to the fullest customer satisfaction.
We provide experienced contract workers & subcontractors from Poland, Czech Republic, Slovakia, Hungary and Eastern Europe for industrial services machine relocation, for electrical and mechanical disassembly and reassembly, commissioning and production-ready handover.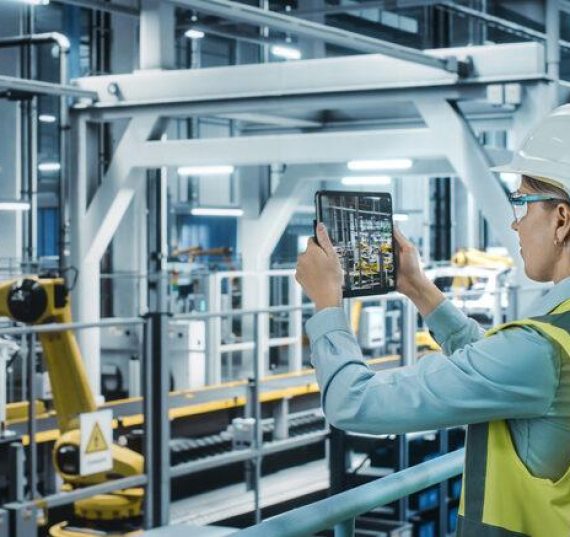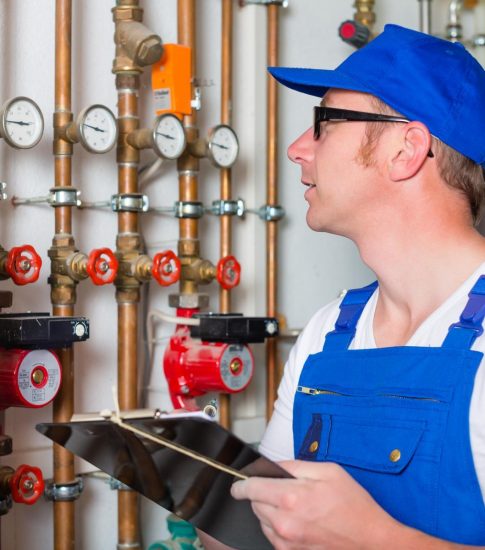 Heating, air conditioning, sanitation
We provide you with certified specialists from abroad for the areas of heating, ventilation & sanitation for building installations, fine installations or maintenance work.
Cost savings through industrial assembly specialists from Eastern Europe
When it comes to industrial assembly, the industrial assembly specialists from Eastern Europe are the right people to contact. Because they have years of experience in this field and can draw on extensive know-how. They also have the necessary expertise to master even complex tasks. But the experts from Eastern Europe are not only in demand for the assembly of plants and machines. They can also prove their competence in the installation and maintenance of electrical systems. Because it is precisely in this area that high quality work is particularly important. So if you are looking for experienced electricians, locksmiths, welders, fitters, you should consider the specialists from Eastern Europe. Because they can guarantee that your plant or machine will be assembled quickly and professionally - and at a fair price.
Advantages for your company
They save companies time and money by using skilled workers from abroad. This is because these skilled workers are able to complete more projects in less time than other workers. This in turn means a reduction in the overall cost of the project. It is also easy to make accurate and detailed task assignments to each worker, which also offers cost-saving potential. Thanks to the high ability of these industrial assembly specialists from Eastern Europe, it is possible for companies to apply more productive working techniques. This in turn means a significant reduction in the cost efficiency of their operations. Industrial assembly specialists from Eastern Europe are therefore a valuable resource for companies of all sizes and sectors looking for more efficient methodologies to develop their production and assembly systems. With the help of our industrial assembly experts, companies of all sizes can realise cost-saving potential without compromising on quality or safety.
Industrial assembly with specialists from Eastern Europe
Industrial assemblies in Europe with subcontractors from Eastern Europe such as locksmiths and welders from Eastern Europe such as Czech Republicand the Slovakia. No matter if it is about a machine relocation also worldwide, our assemblers and craftsmen from Hungary, Romania or from Slovenia are for a worldwide relocation or a whole production relocation. We are your strong and reliable partner when it comes to orders for industry and trade. Are you planning an industrial relocation or dealing with the topic outsourcing to save high costs? In the meantime, it is not only labour costs that have risen in Germany but also energy costs. It is therefore worthwhile to inform yourself without obligation. If necessary, we can also support you with competent advice. There is the possibility to apply for subsidies in the European Union. Whether it is about production or personnel, we are happy to support our customers with an overall concept.
Are you looking for specialists for industrial assembly from Eastern Europe? Contact us! We, at Temporary Work International, place qualified workers, temporary workers and subcontractors for industrial assembly worldwide. Working with our industrial assembly specialists is always an enriching experience. Not only because they are excellent experts in electrical and assembly work, but also because they are always punctual, reliable and friendly.
Are you interested in working with us? Give us a call!
Request your personal offer. After receipt of your request, you will receive our offer within 24 hours on working days, or 48 hours on weekends and public holidays.