Temporary Work International - Your Personnel Service Provider
Temporary Employment & Recruitment Eastern Europe
With over 35 years of experience in personnel placement from Eastern Europe, we, as the leading temporary employment agency in Germany, have the necessary experience and expertise to Skilled workers from abroad for your company. We connect German companies with companies in Eastern Europe. Do you have staffing problems, a large order is on hand, but too few staff are available? Then use our Personnel servicesbecause we work with many corresponding Temporary employment agencies in Eastern Europe, and can make you a suitable offer.
We look after Eastern European workers on site and take care of their accommodation, insurance, transport. When our employees and our customers are completely satisfied, our work is successful.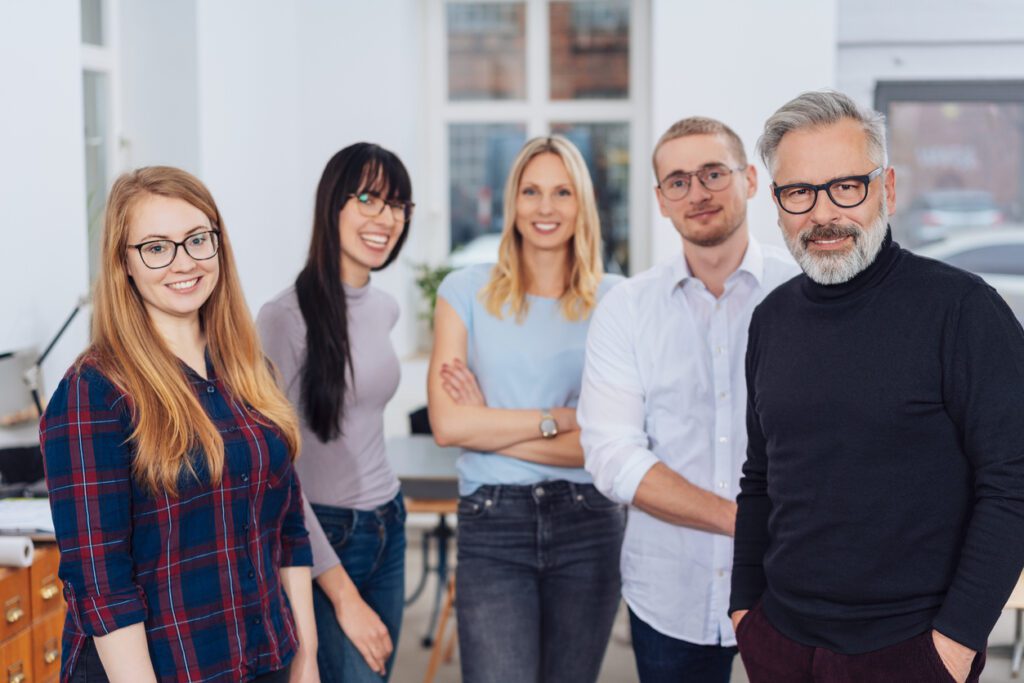 Personnel Service Provider Industry & Production
Are you looking for motivated and committed employees for the Industry or the Productionwho are looking forward to new challenges and are also in good shape? Then you've come to the right place! Whether there is a short-term need for Temporary workers, permanent employee leasing at peak times, complete Outsourcing certain areas or also Recruitment from Workers from the Baltic States and Eastern Europe - we arrange whatever you need, and have been doing so for over 35 years.
Benefit from our experience in personnel services as well as cost transparency and our 24-hour availability. Our personnel services are divided into the following areas Recruitment, the classic Temporary work on an employee leasing basis, Subcontractor mediation and the Outsourcing complete areas or partial areas in the Contract for work or service contract.
In the area of industry & production, we place production assistants / production aids / production & industry employees, pickers, industrial assistants, packers, assemblers, etc. Make a non-binding personnel enquiry and become our partner.
We have a large network of qualified skilled workers as well as unskilled workers and temporary employment agencies in Poland, Croatia, Lithuania, Hungary, Czech Republic and other Eastern European countries. As an experienced personnel service provider, we support Eastern Europe in all matters relating to Recruitment and Employee leasing we are at your side to advise you.
Employees of our temporary employment agency are available to answer your questions about temporary employment, temporary employment agencies in the vicinity, RecruitmentThe following information is available by telephone: information on the project, procedures, approval procedures, etc. 
We place qualified workers nationwide and have a large international network of temporary employment agencies in Eastern Europe as well as solid labour market knowledge.
Accommodation for our employees
We take care of suitable accommodation in the vicinity of the place of work. The ready-to-move-in staff flats provide your temporary workers from Eastern Europe with the necessary rest to energetically master their assignment in your company.
Transport service to the place of work
We pick up our employees at their place of residence and bring them to their place of work on time. This increases the flexibility and above all the reliability of our employees.
As a personnel service provider for industry & production, we are your competent contact for the provision of qualified workers in industry, factories, plants, etc. We provide you with Skilled workers from abroad, Employees who can be optimally adjusted to your requirements. Thanks to our many years of experience in personnel services, we are familiar with all aspects of the industry and can therefore provide you with the best possible advice.
Become our partner and trust our experience and competence 

Our contact countries in Eastern Europe
Submit a non-binding personnel enquiry now
Request your personal offer without obligation. After receipt of your request, you will receive our offer within 24 hours on working days, or 48 hours on weekends and public holidays.