Heating, Ventilation & Sanitation
We place subcontractors & temporary workers from Eastern Europe

Looking for heating, air conditioning & plumbing specialists?
We provide you with certified specialists from the fields of heating, ventilation and sanitation for building installations, fine installations or maintenance work. We, Zeitarbeit International, specialize in subcontractor placement and temporary work from Eastern Europe. We place experienced heating engineers, plumbers, sanitary technicians, ventilation technicians from Poland, Croatia, Hungary, the Czech Republic, Hungary, Ukraine, Latvia and other Eastern European countries. Our subcontractors are used under a work contract and could be ready for action in Germany in as little as 7 working days.
Become our partner and benefit from our Europe-wide network and our many years of experience with local country requirements and laws.
We place temporary workers & subcontractors in the following areas:
We put together qualified subcontractor teams for construction installation and maintenance work of different sizes. Our temporary workers HKLS and subcontractors heating engineers, heating installers, specialists for Plumbing and heating technology as well as pipeline builders from Poland, the Baltic States, HKLS fitters from Eastern Europe are available to you within 7 days for the following work:
Temporary workers & subcontractors HKLS / GWH
As a temporary employment agency and recruitment agency in Eastern Europe, we can draw on many years of experience in placing temporary workers and subcontractors in Eastern Europe.
It doesn't matter whether it's installing solar systems, bathroom renovations, heating construction, air conditioning installations or maintenance – we place specialists in plumbing, heating and air conditioning from Poland, Latvia , Czech Republic, Slovakia, Ukraine for new buildings or conversions in public or industrial projects.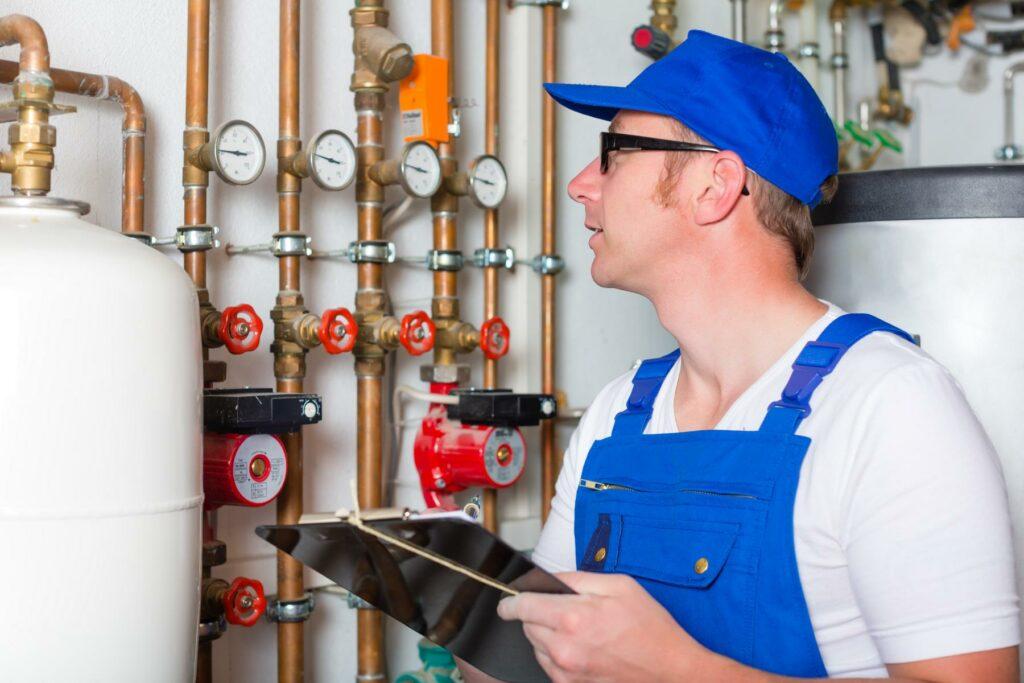 We are your partner for motivated heating technicians and installers from Eastern Europe
If you are looking for subcontractors for temporary workers in the field of heating, ventilation and plumbing, then we certainly have the right Polish plumbers for your subcontractor order in our network. For your personnel needs, we offer you individual solutions through employee leasing, works contracts, personnel placement or secondment of workers from Eastern Europe.
To reduce your staffing and recruiting costs in the long term, we offer you well thought-out staffing solutions that fit your situation exactly, so that you really only pay for what you need. Successful recruiting and personnel management by us saves you time and money. 
With temporary workers from Eastern Europe, you remain flexible. If your electrical company does not receive enough orders, you have the advantage with temporary workers that you can "return" them to us when you no longer need their help. We ensure that our temporary workers are placed with other companies.
We support you in international personnel management
Zeitarbeit International has for years built up a network of subcontractors and temporary workers in Poland, Croatia, the Czech Republic, Lithuania, Latvia, Ukraine and Hungary for the areas of HKLS / GWH, electrical engineering, welding technology, industry, HKLS / GWK, production, logistics and forwarding. Our subcontractors are reliable and competent.
Are you looking for temporary workers or subcontractors in the fields of heating, ventilation and plumbing? We place personnel from Poland, Romania, the Baltic States and Eastern Europe quickly and successfully. Make a non-binding inquiry. Our subcontractor teams speak German and can be on site in as little as 7 days.
We place the best, German-speaking welders from Eastern Europe for your project. We place welders individually according to your requirements and ensure compliance with legal regulations, deadlines and agreements. Our services include organisational and administrative tasks as well as the necessary forms and permits.
Are you interested in working with us? Give us a call!
Request your personal offer. After receipt of your request, you will receive our offer within 24 hours on working days, or 48 hours on weekends and public holidays.