We place subcontractors & temporary workers locksmiths from Eastern Europe

Temporary worker or subcontractor locksmith wanted?
We, Temporary Employment International, specialise in the placement of personnel from Eastern Europe, in the commercial supply of temporary workers as well as subcontractor placement. We place experienced Fitters and Metalworkers from Poland, Croatia, Hungary, Czech Republic and others. Our subcontractors and temporary locksmiths are highly trained and are used for steel construction, metalwork, pipeworkers and staircase installation. We also provide experienced specialists from Eastern Europe quickly and reliably in the fields of welding, electrical engineering, industry and HVAC/GWH. Our subcontractor locksmith teams are well equipped, speak German and could be ready for work in Germany within 7 working days.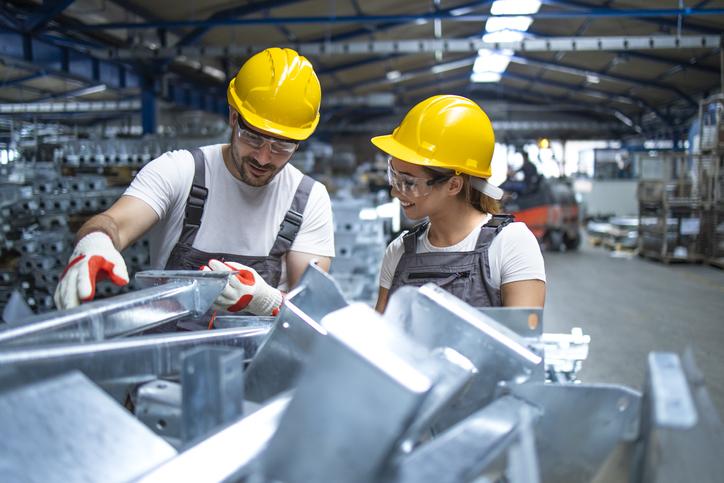 Locksmiths Areas of responsibility
Our locksmiths from Eastern Europe are trained in metal construction. 
We place specialised and motivated locksmiths from Eastern Europe
If you are looking for subcontractors or temporary workers for locksmiths, we are sure to have the right Polish, Croatian, Baltic or Eastern European skilled workers for your project in our network. For over 20 years, we have been placing highly trained locksmiths and welders from Eastern European countries with companies from all over Germany. Whether company locksmith, machine fitter, steel/metal construction locksmith, plumber, pipe fitter, construction locksmith or art locksmith - if certified locksmiths are wanted, we will provide you with the best subcontractors from Eastern Europe. No overtime surcharges are charged. We offer you professional support at a good price-performance ratio. As an experienced personnel service provider, we have partner companies in Poland, the Czech Republic, Croatia, Hungary, Slovenia, Latvia etc.. With their help, we can react quickly and easily to your personnel requirements. Contact us and request an individual offer.
Subcontractor locksmith wanted?
Are you looking for temporary workers or subcontractors for locksmiths or welders? We quickly and successfully place industrial locksmiths, sheet metal workers, steel/metal construction locksmiths from Poland, machine fitters from Hungary, pipe fitters from Eastern Europe. You certified Poland, Romania, Baltic States and Eastern Europe. Also for welding or steel constructions - you will receive a complete cost package from us including travel and accommodation costs. You don't have to worry about anything. In addition to the organisational and administrative tasks, we also take care of the necessary forms and permits.
Make a non-binding request. Our subcontractor locksmith or welder teams speak German and can be on site in as little as 7 days.
We provide the best German-speaking locksmiths or welders from Eastern Europe for your project. We place workers individually according to your requirements and ensure compliance with legal regulations, deadlines and agreements. Our services include organisational and administrative tasks as well as the necessary forms and permits.
Are you interested in working with us? Give us a call!
Request your personal offer. After receipt of your request, you will receive our offer within 24 hours on working days, or 48 hours on weekends and public holidays.