Personalvermittlung Elektroniker - Zeitarbeit & Werkverträge.
Elektroniker sind in Deutschland sehr gefragt. Sie arbeiten in den Produktionshallen von Fabriken und sind für die Wartung und Reparatur elektronischer Geräte zuständig. Aufgrund von Fachkräftemangel in Deutschland arbeiten viele Unternehmen mit den Fachkräften aus dem Ausland zusammen. Search Temporary workers or Subcontractor Elektroniker? Wir vermitteln gut ausgebildetes, qualifiziertes Personal from Poland, Tschechien, Ungarn & Eastern Europe. Fragen Sie unverbindlich an. Unsere Elektroniker speak German and can be used within 7 days be at the place of work.
Elektroniker - Tätigkeitsbereiche
Elektroniker sind in allen Bereichen der Wirtschaft gefragt. Die Sicherheitstechnik, die Telekommunikation, die Energiewirtschaft und die Medizintechnik sind nur einige Bereiche, in denen auf die Kompetenz von Elektronikern angewiesen ist.
Elektroniker arbeiten an elektrischen Systemen und Anlagen, stellen diese her, installieren sie und überwachst ihren Betrieb. Zu deren Aufgaben gehören ist es zudem, Geräte zu warten und zu reparieren sowie die technische Dokumentation zu erstellen.
Ein weiterer wichtiger Aufgabenbereich ist die Montage neuer Maschinen und Anlagen, Electrical installations. Hierfür planen und programmieren sie die notwendigen elektronischen Steuerungs-, Regel- und Sicherheitssysteme. Darüber hinaus prüfen sie die Funktion der Systeme und kontrollieren die Installation auf Vollständigkeit und Funktionsfähigkeit.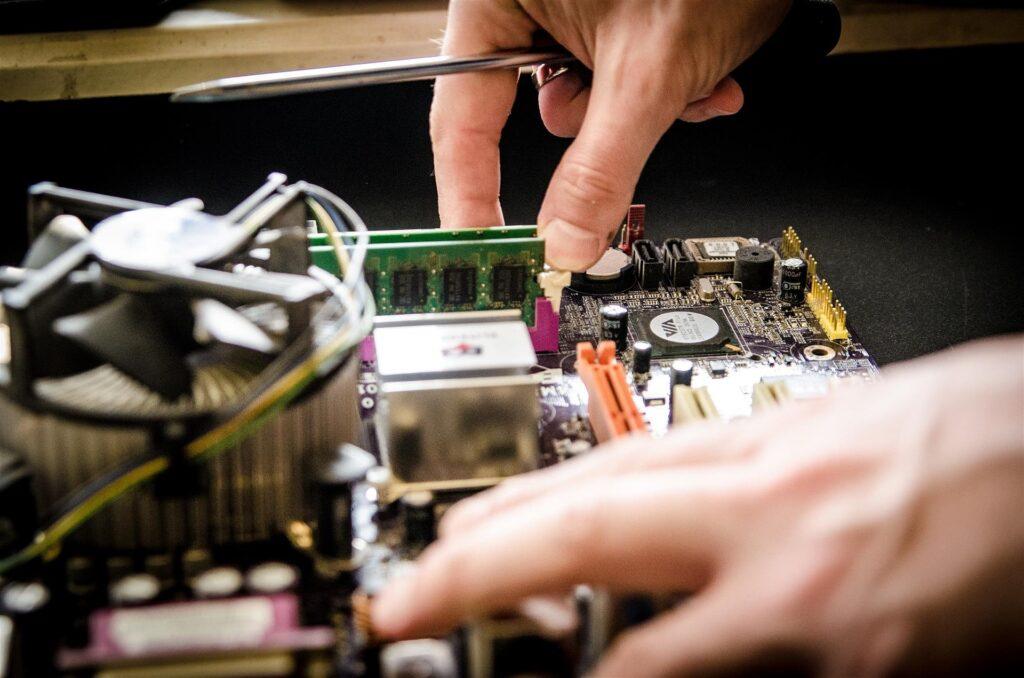 Subcontractor Electronics Technician
Subunternehmer Elektroniker sind Experten im Umgang mit elektrischen Systemen und Maschinen. Sie verfügen über umfangreiches Wissen in Bezug auf elektrische Schaltungen und bei der Installation von Komponenten. Mit ihrer Fähigkeit, komplexe Probleme schnell zu lösen, können sie eine wertvolle Unterstützung für Ihr Projekt sein.
Es gibt verschiedene Arten von Subunternehmer Elektronikern: Einige arbeiten als Subunternehmer und reparieren Geräte oder installieren Komponenten; andere spezialisieren sich auf die Konstruktion und Entwicklung von Produkten, wieder andere arbeiten als Berater oder konzipieren Software für elektronische Systeme. Um einen geeigneten Subunternehmer Elektroniker zu finden, sollten Sie sich zuerst über die verschiedenen Spezialisierungsmöglichkeiten informieren und herausfinden, welcher am besten zu Ihren Bedürfnissen passt.
Wir vermitteln nur erfahrene Subunternehmer Elektroniker aus Polen, Rumänien, Ungarn oder der Ukraine mit Top-Referenzen. 
Wir vermitteln zertifizierte Elektroniker aus Osteuropa für:
Leiharbeiter Elektroniker - Vorteile
Leiharbeit ist ein flexibles Arbeitsmodell, das Unternehmen die Möglichkeit gibt, schnell auf Bedarf zu reagieren. Es gibt mehrere Vorteile beim Einsatz von Elektronikern als Leiharbeitern. Leiharbeiter können deren Fachwissen sofort einbringen und einen Unterschied machen. Außerdem können sie je nach Vorlieben projektorientiert arbeiten oder auch nur vorübergehend in einem Unternehmen tätig sein. 
Ein weiterer großer Vorteil liegt in der Arbeitssicherheit: Da Leiharbeiter Elektroniker für verschiedene Unternehmen tätig sind, haben sie keine Angst vor ungewisser Zukunft. Auch in Bezug auf den Lohn haben sie gute Chancen auf ein angemessenes Gehalt, da sie  ausreichend Erfahrung mitbringen.
Zusammengefasst lässt sich sagen, dass Elektroniker als Leiharbeiter viele Vorteile haben – insbesondere Flexibilität, Arbeitssicherheit und gutes Gehalt. Wenn Sie nach Leiharbeitern Elektronikern suchen, dann fragen Sie unverbindlich an! Wir helfen Ihnen gerne!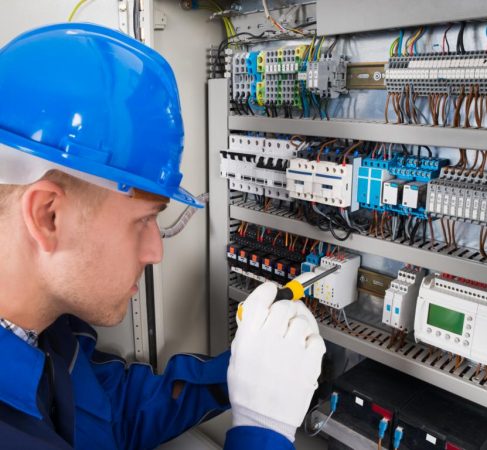 Call now and request skilled workers for the electrical industry
Personalvermittlung Elektroniker
Sie suchen einen Elektroniker? Dann sind Sie an der richtigen Stelle! Personalvermittlungen bieten Ihnen eine Vielzahl an Möglichkeiten, um Ihren  Wunschpersonal zu finden. Unsere speziell ausgebildeten Personalvermittler helfen Ihnen dabei, den passenden Elektroniker passend für Ihre Anforderungen zu finden. Dank unseres großen Netzwerks in Osteuropa können wir Ihnen die bestmögliche Auswahl an qualifizierten Elektronikern bieten. Wir achten darauf, dass alle Bewerber die nötigen Qualifikationen besitzen, damit sie schnell und effizient in Ihr Unternehmen integriert werden können. Außerdem bietet unsere persönliche Beratung weitere Vorteile: Wir stellen sicher, dass alle Bewerber die notwendigen Erfahrungsschätze für den jeweiligen Posten mitbringen.
Auch nach der Vermittlung stehen wir Ihnen weiterhin zur Seite: Wenn Sie Fragen oder Probleme haben oder Unterstützung benötigen, stehen Ihnen unsere Personalvermittler gerne zur Seite und helfen Ihnen beim Eingliedern des neu angeworben Mitarbeiters ins Team.
Wenn Sie also auf der Suche nach dem perfekten Elektroniker sind – sei es als Festangestellte/r oder als Freelancer/in – dann sollten Sie unbedingt die Dienste von uns in Anspruch nehmen! Mit unserer professionellen Personalvermittlung Elektroniker erhalten Sie die bestmögliche Option für Ihren Bedarf – und das alles ohne Stress oder Zeitverschwendung!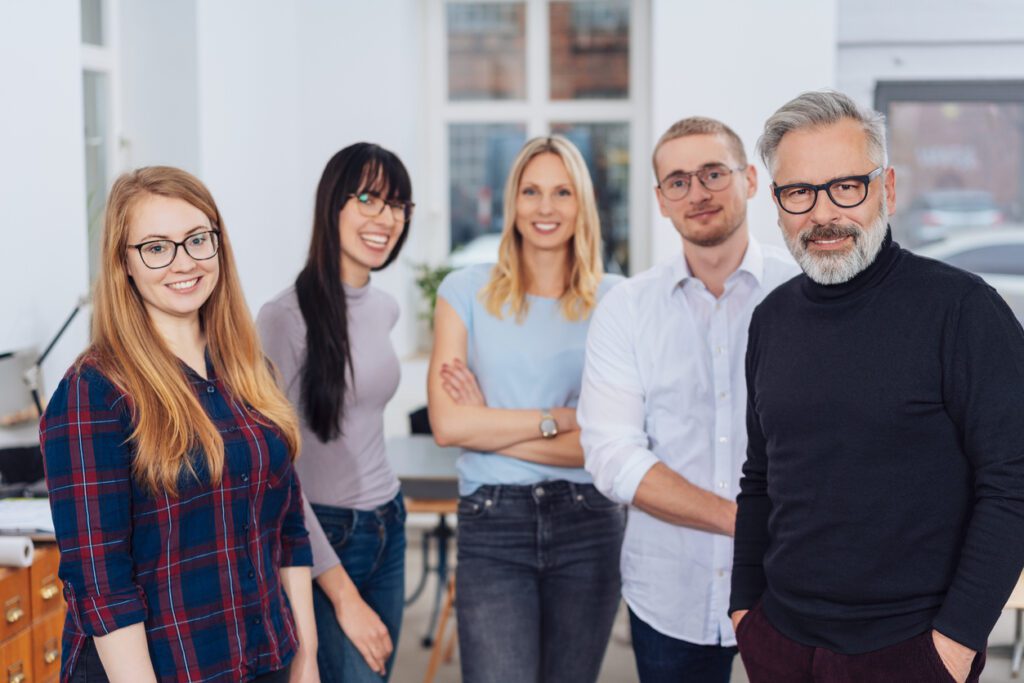 Temporary Work International is a leading recruitment agency in the German-speaking region. Our mission as a recruitment agency for electricians is to offer you a high-performance service. So if you are looking for a qualified personnel - be it for new installations or repairs - then contact us!
With our wide range of expertise in the field of electrics and electrical engineering, you are guaranteed to find the right candidate for your company!
Your Temporary Work International Team!
Are you interested in working with us? Give us a call!