Subcontractor wanted? Subcontractors are an important part of the value chain in many industries. But what exactly is meant by a subcontractor and what are the advantages and disadvantages of relying on these workers as a company? In this blog, we would like to take an in-depth look at the topic and provide you with valuable information and tips on how to get the most out of your cooperation with subcontractors. Learn more about the legal framework, possible risks and opportunities as well as proven strategies in dealing with subcontractors. We look forward to sharing our expert knowledge with you!
The economic importance of subcontractors is steadily increasing. Because subcontractors are external experts who are hired for support. Why actually? There are several reasons why finding a subcontractor from Poland and Eastern Europe can be worthwhile. These include:
Possibility of reducing personnel costs
Maintaining competitiveness
Time saved for more important tasks
Subcontractors from Poland - Opportunities & Risks
As an entrepreneur, you inevitably ask yourself whether the use of subcontractors from Poland and Eastern Europe is lucrative for your own company. There are both opportunities and risks.
Advantages of subcontractors:
One of the biggest advantages of using Polish subcontractors is the cost advantage. The cost of Polish subcontractors is usually lower than the cost of labour in Germany. This allows companies that use subcontractors from Poland to manage their budget more efficiently and thus save money.
In addition, the use of Polish subcontractors offers a higher degree of flexibility. Companies can significantly reduce the number of employees and at the same time achieve a higher quality of work.
So by using Polish subcontractors, you can achieve more than with a normal workforce.
Risks in the use of subcontractors: 
But as with any decision, there are risks to consider. For example, there is a risk of not achieving the desired success in the end if one does not know exactly what quality standards apply at the respective Polish subcontractor. Companies must also ensure that all legal requirements (nationality, minimum wage, etc.) are met.
All in all, using Polish subcontractors has both opportunities and risks - but if you proceed carefully and consider all points, it can be a very lucrative decision for your company.
How do you find the right subcontractors?
If you are a contractor who wants to land jobs but doesn't have enough capacity to do it alone, you should consider working with subcontractors from Eastern Europe, or Poland, Czech Republic, Slovakia or from the Baltic States. But where can you find suitable subcontractors? One option is to look for subcontractors from Poland and other Eastern European countries.
Poland and other Eastern European countries are known for their skilled skilled workers in various industries. Also in construction, industry, solar technology, production, the logistics industry or in the craft sector, there are numerous companies abroad that can act as subcontractors. It is therefore worth looking specifically for partners on the Polish market or on platforms for subcontractors from Eastern Europe.
However, it is important that you inform yourself in advance and check whether the potential subcontractor is reliable and performs high-quality work. Even though working with a subcontractor offers many advantages, as the main contractor you are ultimately responsible for the entire project. However, with thorough research and careful selection of suitable subcontractors from Poland and Eastern Europe, you can successfully land new contracts and continue to grow your business.
Subcontractor placement with Zeitarbeit International as a partner:
When looking for suitable subcontractors, it is important that you find a partner who has a large network of workers from Eastern Europe with the required skills. For this reason, you should research carefully and find out what skills you need from potential subcontractors from Poland and Eastern Europe. It can also be helpful to find out if there are specialists in your region or if you might need to use subcontractors from Poland and Eastern Europe.
Once you have found the right partner, you will need to agree on measures together to ensure that your project runs smoothly and that your subcontractor carries out his work properly. It is also important to note that subcontractors can usually only be hired for specific service projects, so the exact nature of the collaboration needs to be determined in advance.
We at Zeitarbeit International are an experienced personnel service provider specialising in subcontractor placement from Poland and Eastern Europe. We offer our clients: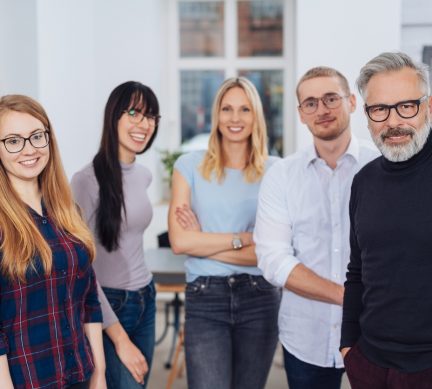 Subcontractors from Poland and Eastern Europe are one of the best options for companies looking to place orders. They offer high quality services at very competitive prices and a top service. We hope we could help you find a subcontractor with this blog post. Browse our network to learn even more and set yourself up for a successful collaboration. Now it's your turn - what are you waiting for? Discover our subcontractor network now!