Electricians are essential when it comes to ensuring the reliable and safe functioning of electronic systems and devices. The experienced personnel service provider Zeitarbeit International quickly and easily finds competent specialists in the field of electrical engineering - electricians, electronics technicians, who can support you in every aspect of the profession. Let's take a look at the interesting topic of electrics together! Learn more about the day-to-day work of an electrician, what equipment is needed and get tips from professionals on selecting qualified specialists from Poland and Eastern Europe. We want to help you track your project smoothly and achieve your goals!
Electricians from Poland and Eastern Europe - A good choice for international temp work!
Are you looking for an electrician? Then international temporary work is the right choice for you. Here you will not only find professional experts, but also qualified workers from Poland and Eastern Europe who can help you with the implementation of your projects. Since many companies find it difficult to find skilled workers, hiring temporary workers or subcontracting is a very good option to meet the need for skilled workers.
Your advantages:
There are many advantages to using Polish or Eastern European electricians. For one thing, they often have more experience in the industry than local workers and can therefore handle difficult tasks. In addition, they are usually much cheaper than local specialists and can therefore make a significant contribution to reducing costs. Also, many of them are fluent in English and German, which greatly simplifies communication.
Zeitarbeit International has an extensive network of qualified electricians on a national and international level, so that we can provide you with exactly the right specialists.
Our recruitment team is fully prepared to help you find the right candidate.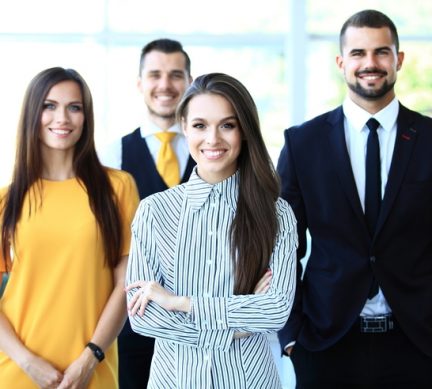 We understand that time is precious these days and that you need highly qualified electricians as soon as possible. Therefore, we offer you a number of advantages that will make the hiring process easier for you: 
You save valuable time by leaving the task of finding the best possible person for the job to us. Our team collects your requirements and then finds potential candidates for you. 
Not only do you get access to qualified staff from Poland, the Czech Republic, Slovakia and Ukraine, you also get a detailed evaluation of each candidate. This means that you not only know what experience and qualifications the respective applicant has, but also learn more about their character. So you can be sure that the person actually fits into your company.
With Temporary Employment International, you benefit from our expertise in the field of recruitment and can be sure that you will find the perfect electrician for your company! Contact us today and let's find the right candidate together!
Electricians from Poland and Eastern Europe for: