Foreign skilled workers - an important resource for companies in Germany, Austria & Switzerland
Skilled workers from abroad are an important resource for many companies, because iMore and more companies in Germany are looking for skilled workers from abroad to fill their vacancies. But how do you find suitable candidates and what challenges are there in integrating them into German working life? And what about Subcontractors and Temporary workers from Poland, the Czech Republic and Slovakia? In our article we show what challenges arise here and how to master them. Find out how you can benefit from the diversity of skilled workers and which legal framework conditions need to be observed.  In addition, you will learn about the Advantages and risks of international employees. We also shed light on the legal framework and show how companies can develop intercultural competence to make the most of the potential of their foreign employees.  Read on and become an expert in recruiting skilled workers from abroad! 
More success with skilled workers from abroad!
Skilled workers from abroad have become indispensable in many sectors and companies. Especially in areas such as IT, the skilled trades, Industry, Production or even medicine & Care qualified workers are often lacking in this country. To meet the demand, many companies rely on skilled workers from abroad.
But not only directly employed skilled workers are recruited from abroad. Subcontractors and temporary workers from countries like Poland, the Czech Republic or Slovakia are also used in many sectors. Especially in the Construction- and Logistics sector these workers are often indispensable.
Challenges with foreign professionals
However, there are also some challenges to overcome when employing skilled workers from abroad. These include, among others Language barriers, cultural differences and bureaucratic hurdles in the recognition of degrees and qualifications. In order to master these challenges, good planning and organisation on the part of the company is essential. In particular, the integration of the skilled workers and the teaching of language skills should be in the foreground.
Overall, however, skilled workers from abroad offer great potential for companies to combat the shortage of skilled workers and remain competitive. Successful integration of these workers can thus contribute to the company's success in the long term.
Advantages of employing skilled workers from abroad:
High level of professional competence that is difficult or impossible to find in Germany.

company is positioned internationally and can operate better on the global market.

Skilled workers from abroad bring with them a high level of motivation and commitment.
Are you interested in skilled workers from abroad?
With 
Temporary Work International 
as a partner, you can quickly eliminate your staff shortages.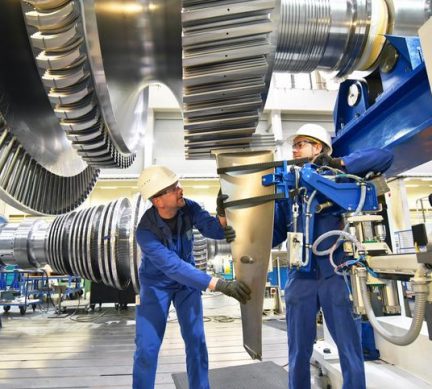 But skilled workers from abroad are not only beneficial for companies. They can also make an important contribution to German society as a whole. Because through their work they contribute to economic development and thus strengthen Germany as a business location. Therefore it is worthwhile for companies to recruit skilled workers from abroad and give them a chance. Because in the end, everyone benefits: the company, the skilled worker himself and German society as a whole.
Subcontractor & temporary worker placement - with us as a personnel service provider
Our subcontractors and temporary workers from Poland, Czech Republic and the Slovakia offer qualified professionals for your company. With our experienced professionals, you can be sure that your work will be done cleanly and efficiently. We guarantee a smooth process, from hiring to the end of the project. With us as your partner, you won't have to worry about details - we'll be with you every step of the way. Our candidates have worked demanding jobs in their home countries and provide us with high quality work. Benefit from our network of first-class experts and easy hiring process.