Industrial labour is one of the most important economic drivers in Europe. More and more companies are choosing to recruit employees from Poland, Slovakia and Eastern Europe to reduce costs and provide the most efficient labour force. In this blog, we will take a closer look at the industrial services that Polish and Eastern European labour can provide. We will discuss which industries can benefit and the advantages of recruiting skilled labour from Poland and Eastern Europe.
Employees for industrial services from Poland and Eastern Europe.
When it comes to filling industrial service positions, Eastern Europe offers very good options. Polish and Eastern European employees have become an increasingly important resource for industry in recent years. They are highly skilled, cost-effective and have also demonstrated a high level of commitment to the work.
These include welders, fitters, steelworkers, fitters, electricians, assembly assistants and maintenance staff. These employees have in-depth knowledge of the latest technologies and can easily respond to new technological developments. They are able to carry out many tasks efficiently and effectively. In addition, Polish and Eastern European workers can adapt their skills to meet specific requirements of a variety of industries.
Polish and Eastern European employees are professional and eager to work. Their loyalty to the company is unquestionable. In addition, they usually speak several languages and can perform a range of different tasks, which makes them even more flexible. The quality of their work is excellent, which can help to realise cost savings, increase productivity and improve customer satisfaction.
Overall, hiring Polish and Eastern European employees for industrial and industrial services offers great benefits - both for the company and for the employees themselves. With the right person on board, companies can drive their business forward while utilising a skilled workforce to reach their full potential.
Find employees for industrial services:
Request labour for industrial services, by phone or enquiry form

We search our Eastern European network for suitable candidates

We collect the necessary documents from the candidates.

Transport of labour at the place of work. They can be ready for deployment in Germany in as little as 7 days.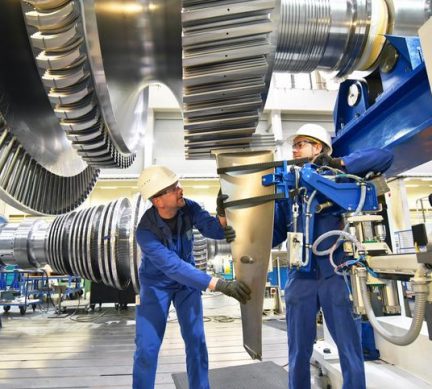 Find qualified employees for industry - with Zeitarbeit International
Are you looking for employees for industry: welders, locksmiths, electricians, fitters or assembly assistants? No matter what your company needs in terms of helping tradesmen, we will support you with your project from start to finish. Let us advise you without obligation and create a personal concept for your company. We love challenges and it is important to us to support you in every aspect of temporary workers, subcontractors, personnel placement from the Czech Republic and Slovakia, Romania, Bulgaria and the Ukraine as well as Turkey. Just ask us! Our team is looking forward to your contact and within 7 days your employees will be on site.