Leiharbeiter im Baugewerbe gesucht?
Employee leasing in der Baubranche unterliegt in Deutschland besonderen Regeln und Vorschriften. Die Arbeitnehmerüberlassung durch eine Zeitarbeitsfirma in das Bauhauptgewerbe ist gemäß § 1b AÜG prohibited.
Was ist denn erlaubt? Erlaubt ist die Arbeitnehmerüberlassung in Bau nur, wenn sie ausschließlich zwischen den Baugewerbetreibenden Unternehmen stattfindet. Darüber hinaus muss die Zeitarbeit in der Baubranche nur innerhalb der fünf Bautarifbereiche Construction, Gerüstbau, Demolition, Dachdeckergewerbe and Gardening and landscaping stattfinden. Dies bedeutet zum Beispiel, dass nur eine Baugewerbe an eine andere Baugewerbe Personal überlassen darf.
AÜG in Bau - Herausforderungen
Suchen Sie günstige Leiharbeiter aus Osteuropa für die Baubranche? Wir haben qualifizierte und motivierte Bauarbeiter aus Polen und Osteuropa für Sie. Wir bringen Bauunternehmen mit Genehmigung zur Arbeitnehmerüberlassung aus Polen mit Baufirmen in Deutschland zusammen. Wir vermitteln fleißige Leiharbeiter aus Polen, Tschechien, Slowakei für die Durchführung von Bauleistungen gemäß 1§ AÜG im Bauhauptgewerbe. Vertrauen Sie auf unsere Erfahrung und Kompetenz. 
Bauhelfer, Tiefbauer, Betonbauer, Dachdecker, Craftsmen from Poland and Personnel from Eastern Europe, Fliesenleger und Maurer – sind bei uns kurzfristig verfügbar.
Zeitarbeit in der Baubranche mit uns als Personaldienstleister
Dank unserem großen Netzwerk in Osteuropa, gestalten wir die Temporary work in der Baubranche rechtssicher. Wir bringen unsere Partnerunternehmen aus der Baubranche in Poland, Czech Republic, Slovakia, Hungary, Croatia , Baltic States mit den Bauunternehmen in Deutschland zusammen und gestalten rechtskonforme Arbeitnehmerüberlassungsverträge im Baugewerbe. Darüber hinaus beraten wir Sie bei allen Fragen rund um rechtliche Gestaltung der Arbeitsabläufe sowie bei der Anwendung tariflicher und gesetzlicher Vorschriften für die Zeitarbeit in der Baubranche.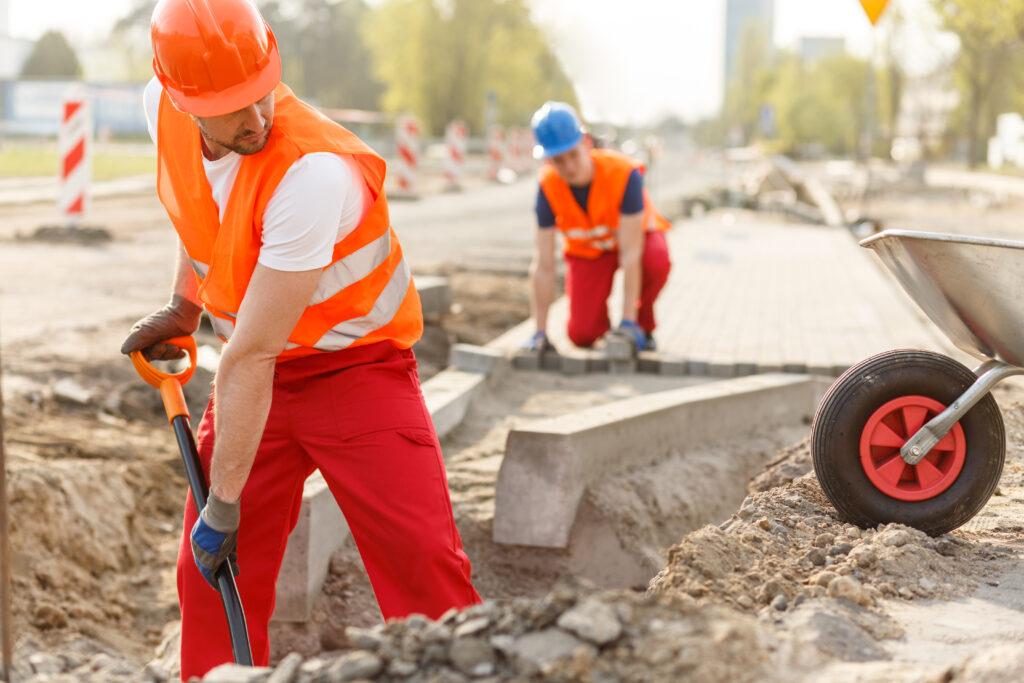 Finding the right workers from Eastern Europe in the right place at the right time

Subcontractors wanted? We provide the best from Eastern Europe

Are you looking for personnel? We place skilled workers and simple helpers from Eastern Europe
Temporary Work International s.r.o.
Bílkova 855/19
120 00 Praha 2
German representative office:
Neuneralmweg 11
82491 Grainau